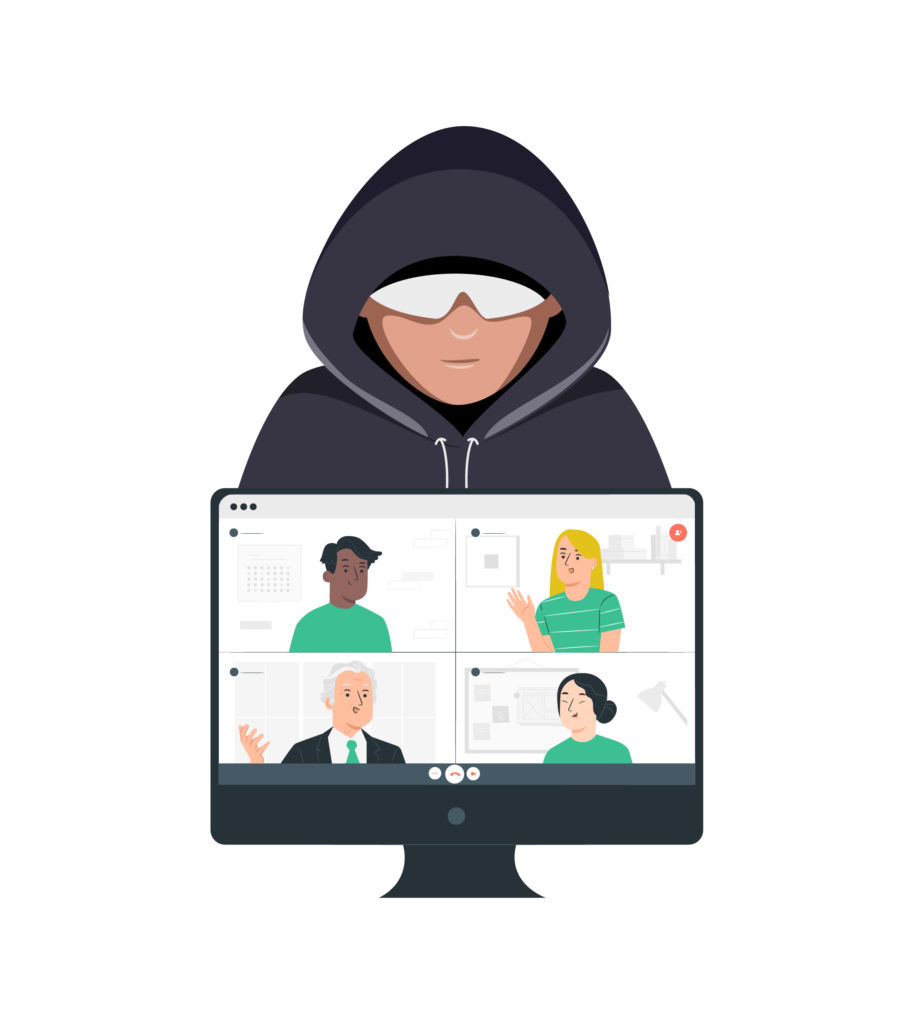 In today's digital age, Google Meet has become a popular choice for holding important meetings. It is a practical and simple platform that makes it possible to start or participate in meetings from any modern browser on your laptop, without having to install any additional software. Google Meet has become a common tool for work meetings within schools and companies. With this platform, you can easily stay in touch with your colleagues and customers, regardless of where they are in the world.
But can you be absolutely sure that your meeting is confidential and that no one else is listening?
With Google Meet, you can now hold secure and encrypted meetings by scheduling them in Google Calendar or starting an unscheduled meeting. This means that when you choose to use the encrypted video meeting feature, only the people who are invited to the meeting are available to see and hear what is being said and displayed. No one else can record or access the meeting information to recreate it later.
Also, even Google as an organization can't listen to the meeting or access its content in any way, because everything is protected with your private key. So now you can feel safe that no one else is listening when you use Google Meet.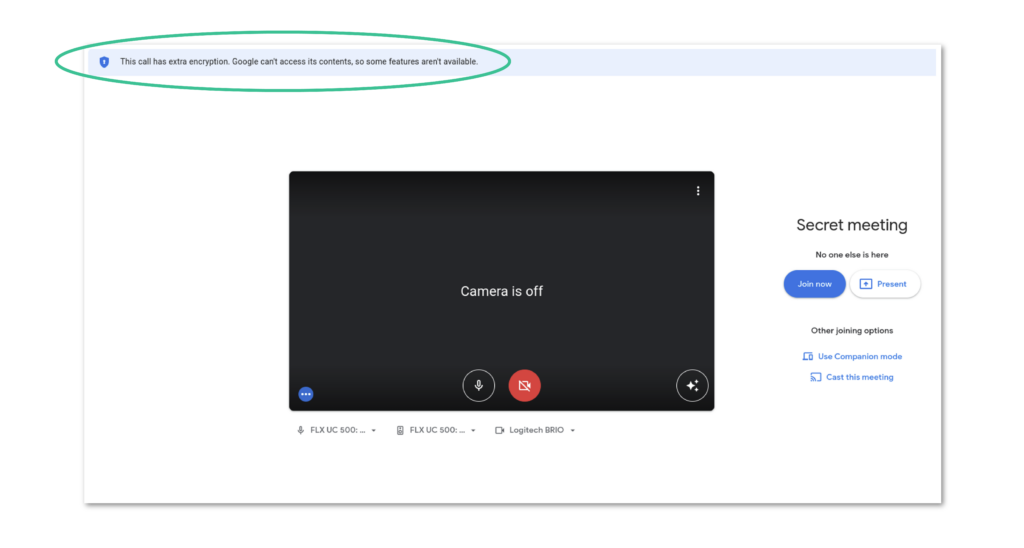 There are some basic requirements for you to be able to activate your own encryption, the most important of which is the version of Google Workspace you have.
The versions that support this feature are:
Education Plus
Education Standard
Workspace Enterprise Plus
If you want to use a private key for encryption, you need access to a secure service that can generate and show the key to Google. Such a service is called a Key Management Service (KMS), and your organization can either set it up yourself, or buy it as a service.
It is crucial that you choose a KMS service that is well protected, and that you are the only one in full control of the key. In this way, you can be sure that your data is safe and protected against unauthorized access.
Read more here:
KMS for Google Workspace (CSE) – Complior
The technology that makes it possible to protect your conversations in Google Meet is called Client-Side Encryption (CSE), and is a function that comes from Google.
About client-side encryption – Google Workspace Admin Help
With Google Workspace (CSE), the encryption is handled in your browser before any data is transferred or stored in Google's cloud-based storage. In this way, Google's servers cannot access your private key and read your data.
If you want to know more about the conditions you have with Google Workspace and private video meetings and protected files, contact our partners who are specialists within Google.
OnlinePartner AB is a company that specializes in helping customers use cloud-based tools in Google Workspace and Google Cloud Platform. They offer, among other things, training, support, migration and integration of Google solutions.