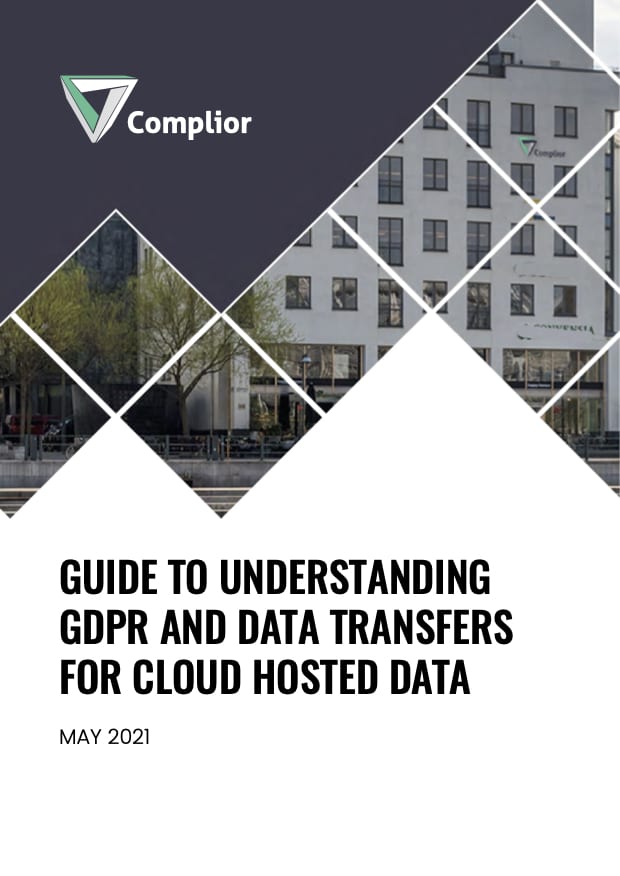 Download
Guide To Understanding GDPR And Data Transfers For Cloud Hosted Data
for Free
The European Commission takes personal data of its citizens very seriously and penalizes organizations that are not up to date and following protocols, no excuses granted.
Understanding GDPR, implications of the annulment of the Privacy Shield and specifics around transfer mechanisms is all up to each individual business.
For many small and medium businesses IT services, like hosting servers and ERP platforms, are third party SaaS cloud solutions.

Where exactly is data stored when using a cloud hosting provider, and what are the legal requirements of transferring this data within and outside the EEA?
From the US' Cloud Act, to BCR and the background on why the Privacy Shield is no more, Complior has all the information you need in this guide to evaluate and take measures to protect your business.